I had a friend of mine weld some 3/16" thick angle iron to form a frame.
For a top (or base) I used a 6' x 16" x 3/4" piece of laminated shelving from Lowe's. I only used about 2' for the top and the remainder (about 4') was used to make a "scanning sled". I cut a 1 1/2" x 12" slot in the middle that matches up pretty well with the slot in the bottom of the CW machine. Also, in the last picture you can see I added strips of 1" foam padding (also from Lowe's) to seal up the bottom between the machine and the base.
I used a large (4" x 14") HVAC register for the "adapter" between the base and the hose for the dust collector (also purchased from Lowe's).I used caulk to seal the gaps between the register and the base. Also between the register and the hose is a neck down insert to bring the outside diameter down from 6" to 4".
The dust collector was another purchase from Lowe's (It was a floor model so I got it around 40% off original price). It is a 1 hp Delta Model AP400 dust collector.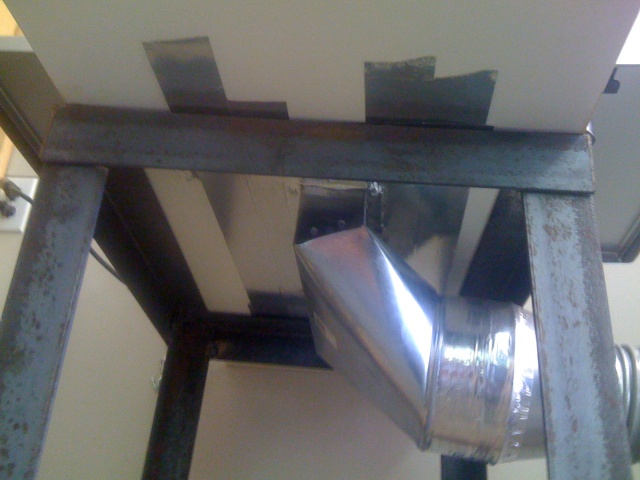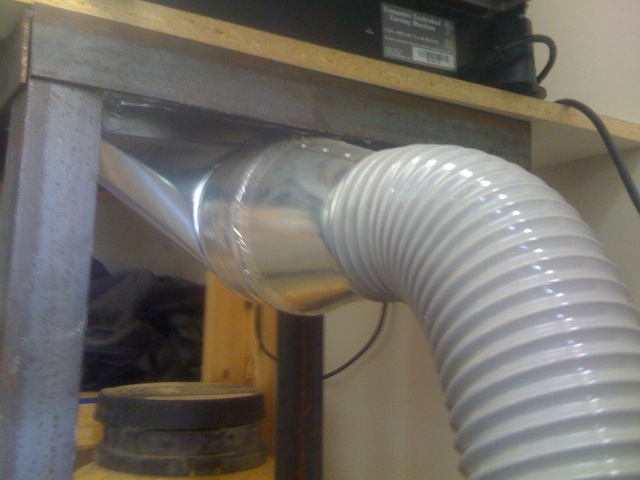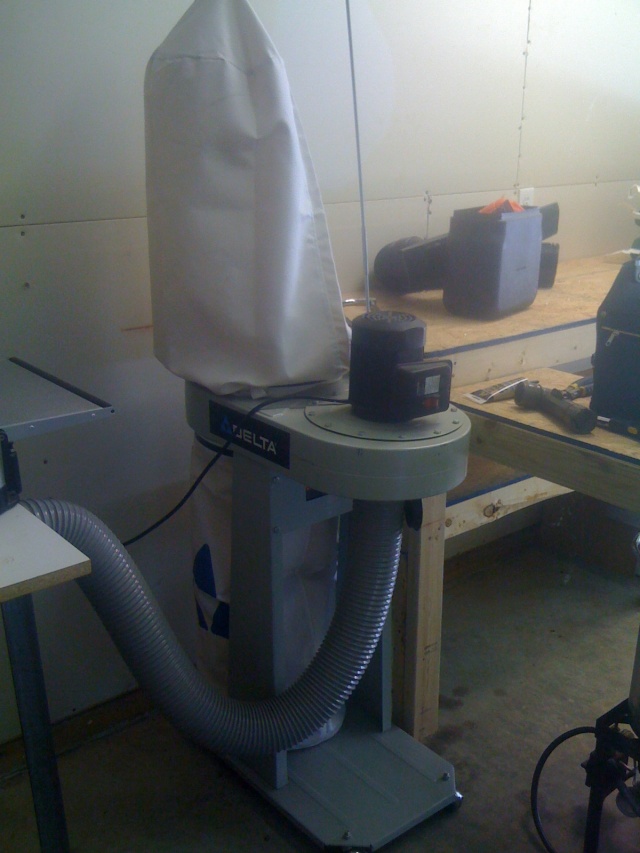 Last edited by DudBuster on Sun Jul 19, 2009 1:16 am; edited 2 times in total