I started mine out with using a shop vac hooked up to the box under the machine. It worked ok but was noisy and I still had to do a fair amount of vacuuming out the inside during carves. During one of my trips to Lowe's and my normal route through the tool section I spotted their floor model 1HP/650CFM Delta that had a reduced sign on it. Big difference in both noise and dust removal.
I tried a top suction using a shop vac floor attachment. It was fair but the reduced hose size limited the air flow.
I have since added the top suction box that I fabricated out of alum. 4" duct. and gorilla tape. I've also added an air push using an aquarium air pump.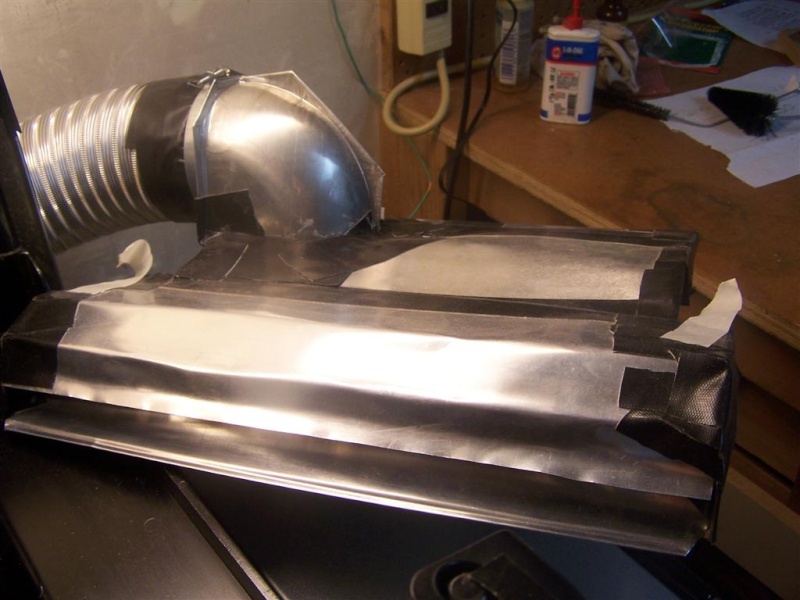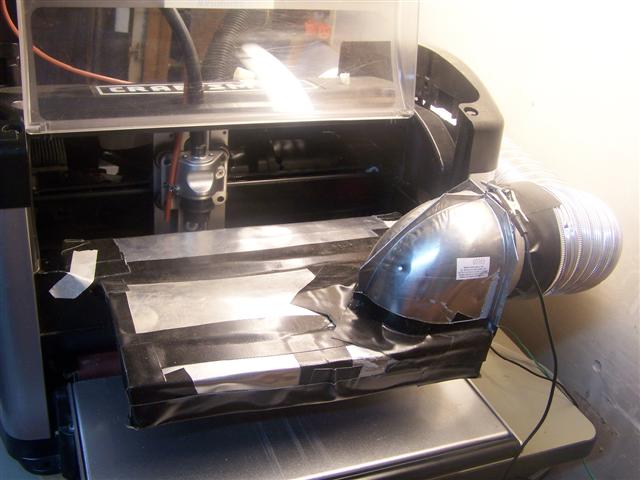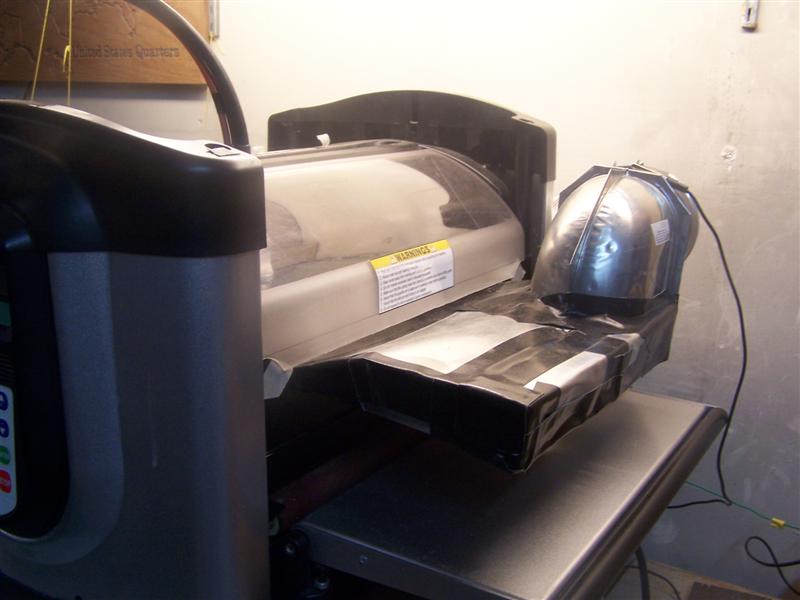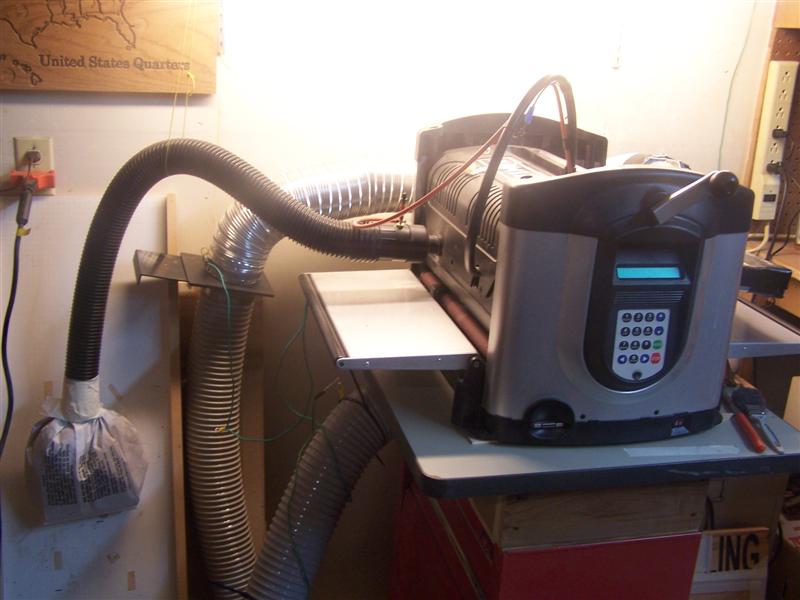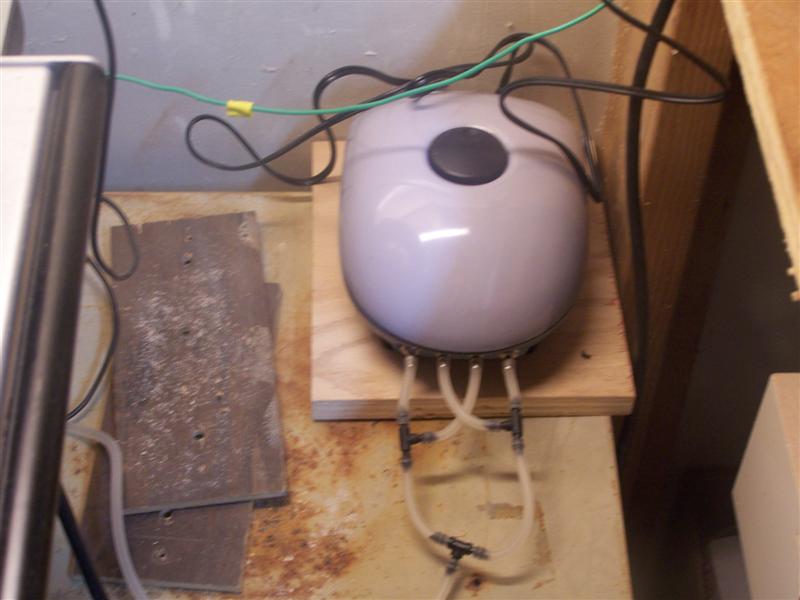 And my new top mount DC-Insert..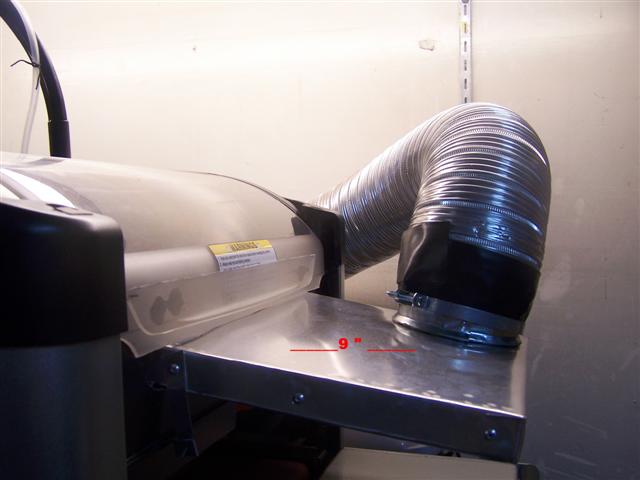 Last edited by fwharris on Sun Aug 09, 2009 10:08 pm; edited 1 time in total